PRESS RELEASE-
PRESS RELEASE DATE: January 18, 2015
Fine Art and 3D Technology- Podcasts and a new book.
Fine art sculptor and writer Bridgette Mongeon has written a new book titled "3D Technology in Fine Art and Craft: Exploring 3D Printing, Scanning, Sculpting and Milling." In the book, Mongeon discusses the technology as she features artists from all over the world. The publisher— Focal Press has scheduled the publication of Mongeon's book for Summer 2015.
Mongeon is a proponent of combining both traditional processes of sculpting and new digital technologies and uses them both in her work. She continues to share some of her findings by interviewing many of the artists and vendors featured in the book, and she presents this "fire side chat" in the monthly Art and Technology audio podcasts, of which she is the host.
For the debut of this monthly series of podcasts, she has enhanced the first audio and made it into an online video. The first guest of this new podcast series is 3D Printer World, Editor-at-Large Bob Titsch. Titsch and Mongeon met at last year's 3D Printer World Expo in Burbank, where Mongeon was a speaker. The first podcast takes a turn midway, as Titsch then interviews the author about her book and her process of creating using technology in fine art. They discuss Mongeon's 15' bronze tiger that she created for Grambling State University and how she used digital technology in the process. Mongeon repurposed the tiger with the help of 3drp who 3D printed the tiger as a small maquette for display at last year's 3D Printer World Expo.
Mongeon will be hosting a panel at the up and coming 3D Printer World Expo Conference in Burbank scheduled for January 29-31, 2015. Gil Bruvel and Joshua Harker are two of the many artist's that Mongeon features in her book. Harker and Bruvel join her on a panel titled "Artists as Entrepreneurs a Roundtable Discussion." The session is schedule for Saturday, January 31st at noon.
Mongeon will also be showing work in the Expo's art gallery. This year's art project featuring 3D technology and 3D printing is an even bigger project then last year's 15' Grambling tiger. "This new commission is one of the biggest and most exciting of my career, and as a public piece, it will be one that many will want to see. I'm thrilled to be sharing it at 3D Printer World Expo," states Mongeon. A perpetual communicator Ms. Mongeon is also embarking on her next book project that documents the process of this new sculpture commission.
Use the monthly podcasts as content for your website or newsletter.
The monthly Art and Technology podcasts can be found on the book's website at www.digitalsculpting.net.

and on iTunes.  Individuals can use the podcasts, and images as content on their websites, blogs and tech newsletters. If you don't want to miss our monthly press releases with media content, please contact us and we will put you on our media list.
---
FOR MORE INFORMATION CONCERNING THIS PRESS RELEASE
Contact the Artist using this websites contact page.
IMAGES FOR THIS PRESS RELEASE
The images on the this press release blog post can be downloaded and used on your own website. Please use photo credits and cutlines as indicated in the blog posts.
YOUTUBE LINK AUDIO PODCAST LINK
The link to Mongeon's YouTube podcast
Copy and paste this url http://youtu.be/1WgM2MURpcA
To embed the YouTube video
Use this code. Be sure to delete the brackets ([ ]) before and after the code [<iframe width="560″ height="315″ src="//www.youtube.com/embed/1WgM2MURpcA" frameborder="0″ allowfullscreen></iframe>]
AUDIO LINK
Use this link to insert the podcast as an audio podcast on your website. Be sure to delete the brackets. It will then show up as a media player on your website or blog similar to the one below.
[http://traffic.libsyn.com/artandtechnology/Art_and_Tech_001_-Interview_3D_printer_World__Bridgette_Mongeon.mp3]
---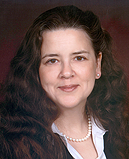 FINE ART/WRITING/SPEAKING
Bridgette Mongeon is available for lectures and workshops- 
TWITTER-  SculptorWriter
Facebook
Sculptor's fine art website
Artist's online blog 
BOOKS  Digital Sculpting With Mudbox: Essential Tools and Techniques for Artists. 
NEW BOOK  3D Technology in Fine Art and Craft: Exploration of 3D Printing, Scanning, Sculpting and Milling.   May 2015
ART AND TECHNOLOGY
Art and Technology Podcast  http://digitalsculpting.net/