As many of the visitors may know author Bridgette Mongeon has created a new book 3D Technology in Fine Art and Craft: Exploring 3D Printing, Scanning, Sculpting, and Milling.  Mongeon is also the host of the Art and Technology Podcast.  She began these podcasts years ago when she was studying fine art and 3D technology in her MFA.  She has brought the podcasts back with the book and is interviewing a variety of artists and individuals featured in the book.
The podcasts can be heard through itunes and you can also subscribe to the podcasts in itunes, as an audio podcast, but Mongeon is also enhancing some of the podcasts and making them available through YouTube. "Art is, after all a visual medium," states Mongeon.
In this first enhanced podcast created for the book, she interviews Bob Titsch editor at large from 3D Printer e-zine and the 3D Printer World Expo. Bob then turns the tables on the author and podcast host and interviews her about the new book.
Mongeon has many more podcasts from artists and vendors that she can't wait to share. Check the http://www.digitalsculpting.net  for audio podcast s or subscribe to the podcasts in itunes. Not all pocasts are created as enhanced podcasts, but you can find the enhanced podcasts as well as other videos on art and technology on the author's YouTube Channel.
You are welcome to share this video and the audio pocasts on your own website, blog or online social media site. There is no charge and the video will always be available.
To add the audio podcast to your website copy this link, and remove [ ] :
[http://traffic.libsyn.com/artandtechnology/Art_and_Tech_001_-Interview_3D_printer_World__Bridgette_Mongeon.mp3]
---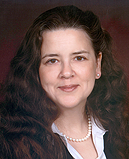 FINE ART/WRITING/SPEAKING
Bridgette Mongeon is available for lectures and workshops- 
TWITTER-  SculptorWriter
Facebook
Sculptor's fine art website
Artist's online blog 
BOOKS  Digital Sculpting With Mudbox: Essential Tools and Techniques for Artists. 
NEW BOOK  3D Technology in Fine Art and Craft: Exploration of 3D Printing, Scanning, Sculpting and Milling.   May 2015
ART AND TECHNOLOGY
Art and Technology Podcast  http://digitalsculpting.net/
---